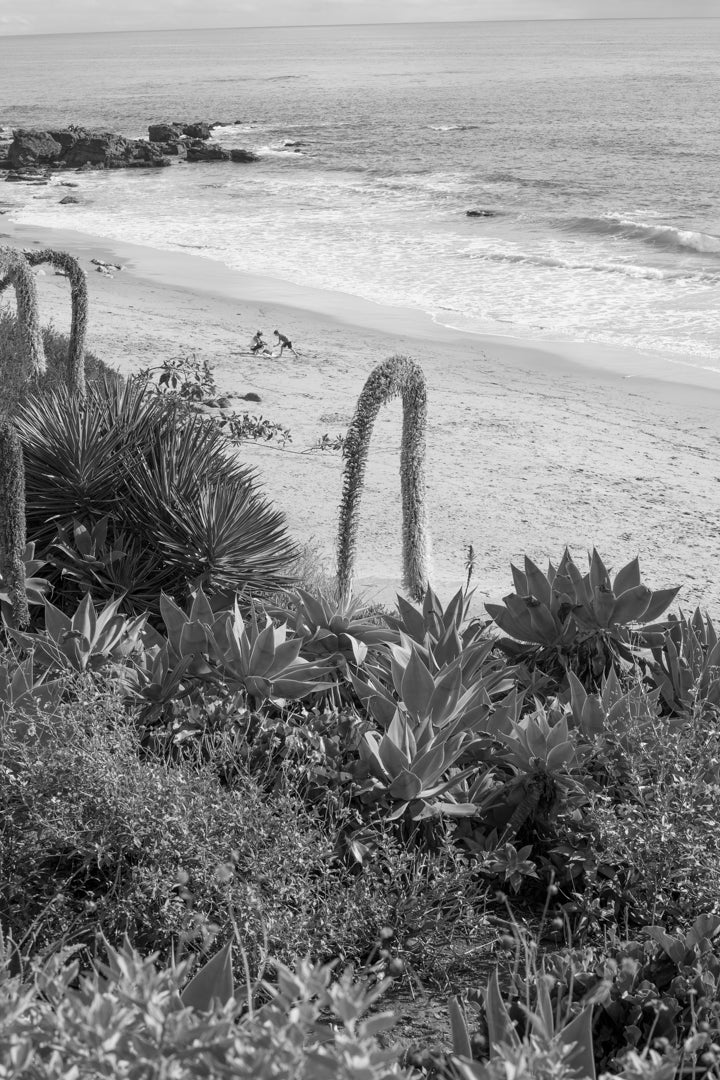 Less Litter is an independent company from single-use plastic free beach, Laguna Beach, California, U.S.A. We're the world's only and original manufacturer of Surgical/ Marine Grade 316 Stainless Steel litter boxes. We're committed to regeneration and designing biologically-appropriate things for cats. Everything we design is created to regenerate our relationship with animals, people, and our planet. This means—Longevity — Highest and most appropriate raw material for its intended purposes and applications.

Circularity — Expand the use of raw materials by closing the loop. Keep our products and materials out of landfills by repurpose, repair, rehome and recirculate.

Design — Unobtrusive and as little design as possible. Raw Material 1. 100% 316 Austenitic Stainless Steel
2. 100% Platinum - Cured Silicone
Certification All of our raw materials are inspected, tested, verified and certified in Switzerland to exceed FDA and European Union Standards, including Germany. Manufacturing We specialize in 316 Stainless Steel. We design and work in Laguna Beach, California. Our complete manufacturing process are done in our own manufacturing partners' specialized facilities in Southern China. We do not have distributors/ middle-man. We do not outsource design, tooling and mold- completely done in one facility by us. Our partnerships based on our shared values for human rights and environmentalism, exceptional tooling skills and extensive knowledge for our raw material, not based on the fastest speed and lowest manufacturing cost.
Patent Utility patent pending (Design functions and material) Yearly Giving Back We're a member of 1% for the Planet and contribute 1% of our actual earned revenue (not profit) each year back to the environmental causes. We're currently in process of becoming a Certified B Corp.

In 2002, Yvon Chouinard founded 1% for the Planet to prevent greenwashing, certify reputable giving and provide accountability. Today, the 1% for the Planet network consists of over 3,000 businesses and individuals that contribute to environmental nonprofits in over 90 countries.
California Green BusinessWe're certified and part of California Green Business Network.
Black Friday & Discounts We do not participate in Black Friday or Cyber Monday. Our production cost is high because we produce small and slow runs of exceptional quality products. We keep our inventory small to reduce logistics cost and prices are fair and direct every day. Promotions are offered by pre-orders, email subscribers and like-minded partners who truly believe in our mission. Our partners can be found at your local vets and social media. If not found, ask your favorite local vets, organizations, and stores to join our partnership program.
Who is Less Litter?
We're industrial designers from automotive and aerospace industries and avid mountain bikers from California.


Why did we start Less Litter?
It all started with one cat, one home in 2018 Laguna Beach, California.

When we got adopted by a Ragdoll cat unexpectedly, replacing her scratched, smelly plastic litter boxes became part of the routine. It became more frequent once another cat joined the family. We felt irresponsible throwing away 6 plastic litter boxes every year just to transport our cats' waste from our home to a landfill. We wanted to do our part and reduce our negative environmental impact but it was impossible to find sanitary and sustainable litter boxes so we decided to design our own. Originally designed for veterinarians, Less Litter launched in 2022 for the cat people who're Googling "stainless steel litter box", specifically.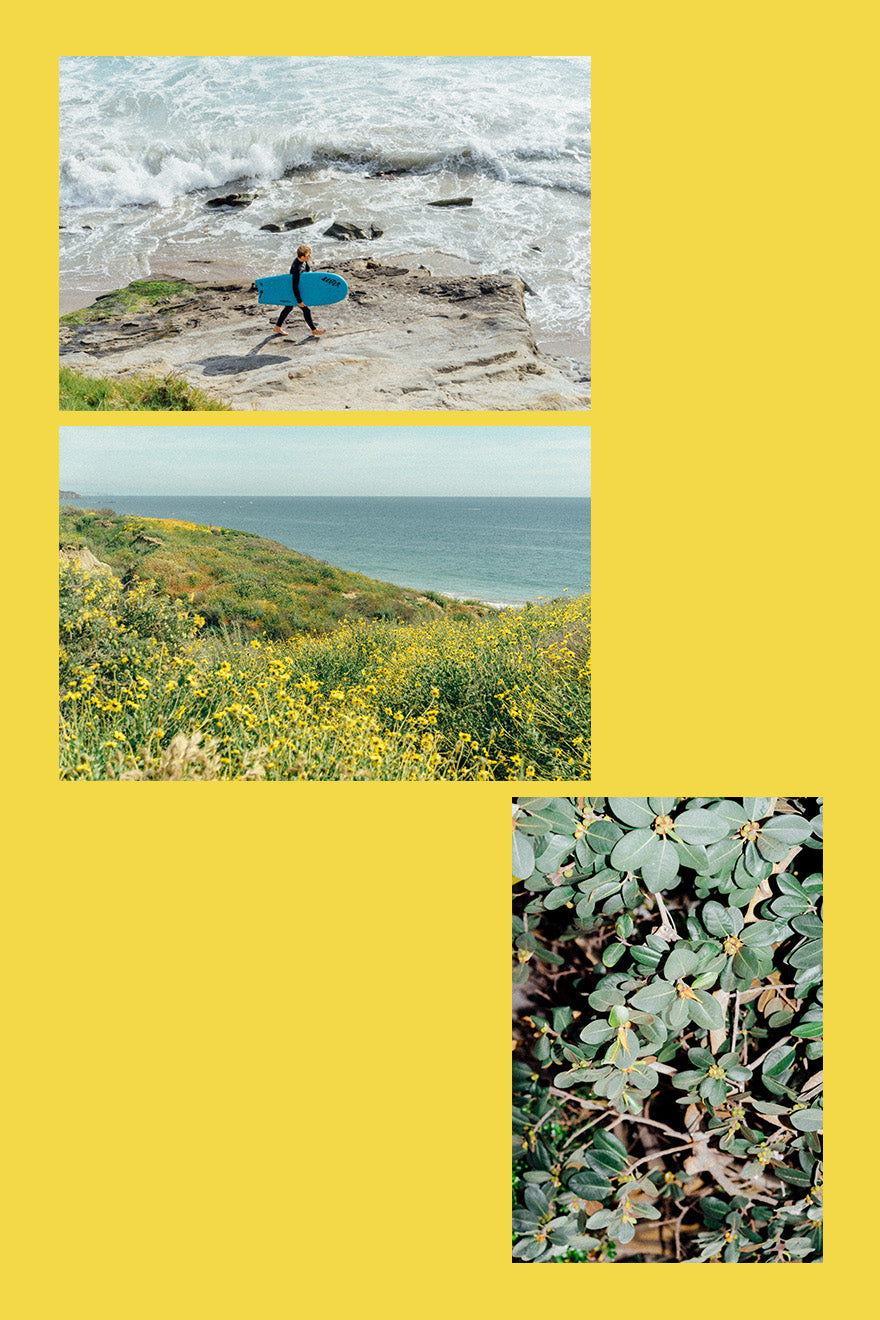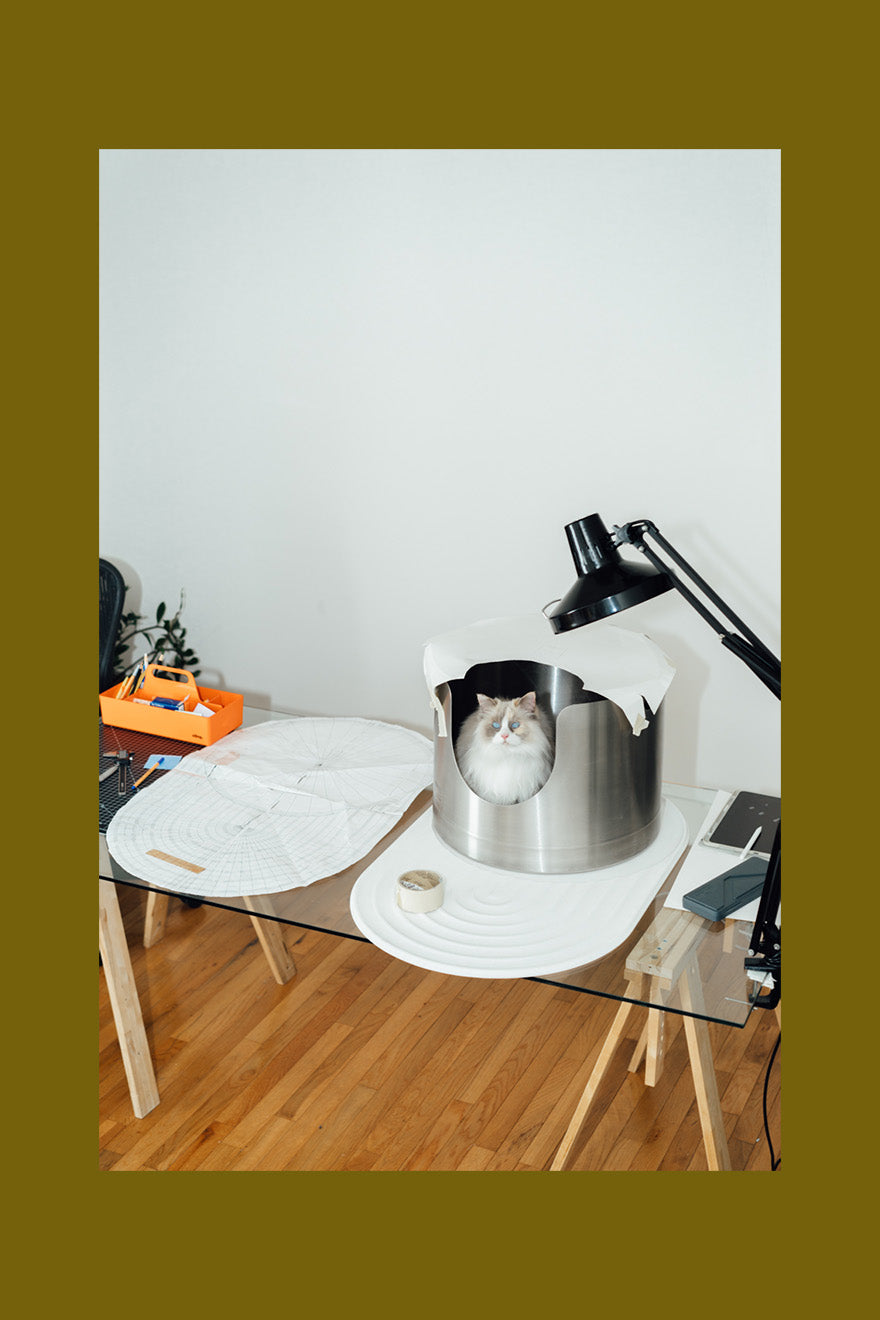 In 2018, a big white, fluffy creature showed up at our door and demanded to be let in. We had no previous experience with cats, and we were a bit scared and but we let her in. She walked in and inspected every room in the house. She then settled on our sofa, and gave us what we've come to understand as the "where is my dinner?" look. And before we knew it, she had adopted us.

We weren't familiar with nor had much interest in cats so without much thought we picked up some dry cat food (yikes), and a plastic litter box. Litter boxes came in a variety of sizes, colors, and shapes but they were always made of plastic. We thought plastic was an inappropriate material to manage animal waste but we didn't question much because it provided us an immediate cheap solution to the inconvenient cat waste problem. We had never even heard of the word "litter" or were aware that cats eliminate their waste in a box called a "litter box". So we accepted plastic litter boxes just as they came, until we found ourselves throwing away 6 litter boxes in less than a year just to keep the boxes hygienic.Why are we using plastic to manage animal waste? Where do these plastic litter boxes go after we toss them away? Was there anything actually hygienic, sustainable and durable? The simple answer was- no
It surprised us to find that in the age of electric cars, and a generally increased environmental awareness, there still isn't a litter box that's made of durable, plastic-free, regenerative and waste-management appropriate material.

We felt irresponsible to keep replacing cat waste with another waste and the irony of keep buying new plastic waste to transport cat waste from our home to the landfill and ocean was disturbing. Living by one of the most beautiful beaches in Southern California made us feel even more uneasy when we pictured all 6 plastic litter boxes we threw away were and still are located 1,000 miles (1,600 kilometers) off our California coast and that they will be sitting there indefinitely. We decided to come up with a way to make a litter box out of a material that is appropriate for animal waste management. After all, we are the industrial designers who brought cars and sound systems to millions of people in the world. We researched how toilets in home, prison cells, and national parks were made and all roads led us to stainless steel but not just any kind of stainless steel- the kind that could withstand feline urine pH, provide a clean environment for our cats, veterinary environment and could be melted down to something useful at the end of its life.

Less, but better